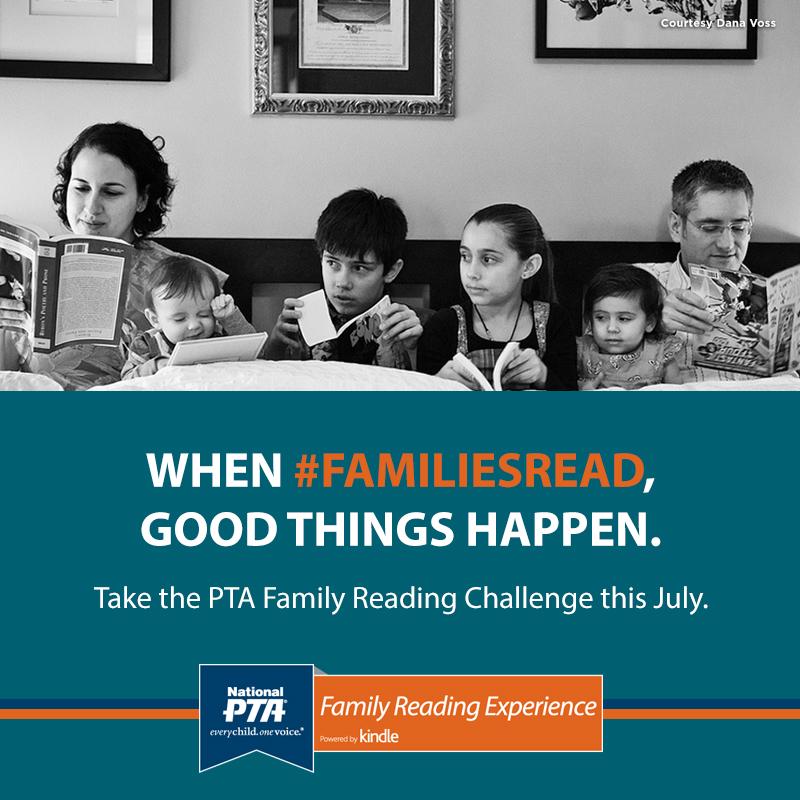 Kids these days. They're re-wired with a need for constant attention and engagement. They could never do what we did: Sit for hours locked in our room or under a tree with a single book.
Don't knock em. Join em. Help em. Even learn from em.
Nearly 40% of parents say their child does not spend enough time reading for fun but when you take social media into account you realize that is simply not true. T
oday's digital learners are not only reading like never before, they are writing too using social media. And that's a great thing. More and more research shows this is an effective  way to increase literacy among our youth.
Here are some ways we can harness the power of social media to inspire reading (and writing!) and join families everywhere as part of the
PTA Family Reading Challenge
using social media.
I want more »